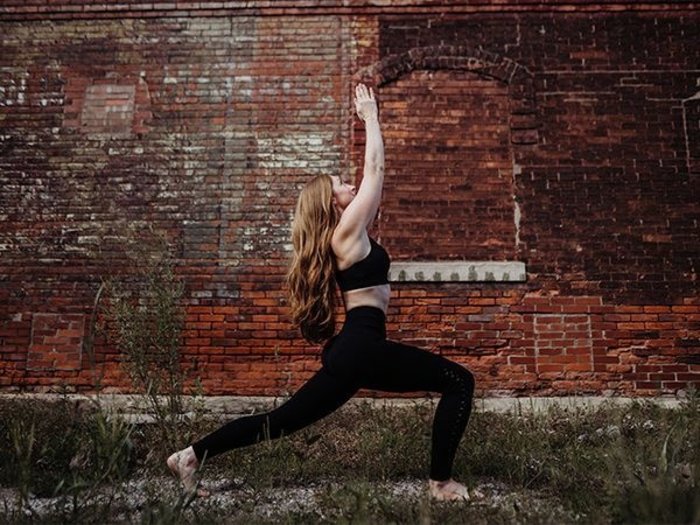 Meet Nora 
Hi! I'm Nora Loss (Coyne-Logan). I was born and raised in the Quad Cities. I graduated from Moline High School in 2003 and received my Bachelor's in Communication from Northern Illinois University in 2008. Like many young adults, I wasn't exactly sure what I wanted to do with my life after college and had unfortunately graduated during a terrible recession. Upon graduating, I worked part-time for a local non-profit, the River Music Experience, and tended bar at the Wunder-Y on 16th Street and Avenue of the Cities in Moline, IL (truly iconic if you have not yet visited)! In 2010 I was offered a full-time position with Living Lands & Waters, another non-profit headquartered in East Moline, IL that is dedicated to cleaning up America's Rivers. For up to nine months out of the year I lived on a barge alongside 10 other crew members traveling America's waterways hosting river cleanups and educational events. It was the experience of a lifetime. A lot of hard work, but also a ton of fun. I was able to meet and work side by side with hundreds of volunteers from all walks of life. It taught me a lot and it definitely made me have a whole new hatred for Styrofoam and plastic. 
Becoming a Yoga Teacher
In 2014 I was ready to set my feet on solid ground. I was hired as an Executive Assistant to a local entrepreneur. It was during this time that I really got into yoga. One of my best friends had tragically lost her husband and was told that starting a yoga practice would be therapeutic so I started attending classes with her as moral support. A few months in and I was hooked. Nine months later I signed up to do my 200-Hour Yoga Teacher Training at Tapas Yoga Shala under Evan and Kelly Harris in Rock Island, IL. I started teaching yoga at local studios, bar patios, libraries, schools, rooftops, my attic studio, apartment buildings - anywhere I could unroll a mat. My mornings, nights, and weekends were spent teaching, practicing, and studying yoga. In 2018 I signed up to do my 300-Hour Yoga Teacher Training to hone my skills and deepen my knowledge.
Opening Red's Threads
During this time I was focused on finding a career path that more aligned with who I was as an individual. I was not digging the whole 9-5 and felt bored and unchallenged in my work. I knew there was something more in "store" for me. I told my therapist that I kept envisioning a storefront, but I had no idea what was going on inside. Then one cold December day in 2018, Tim, my now husband, and I were driving along River Drive in Davenport, Iowa on our way to meet my parents for dinner at Miss Mamies in Moline, and the light bulb went off! I should open a store carrying these high-quality athleisure brands I know and love so much! There wasn't a place locally that carried all these brands under one roof and everyone I knew was wearing them. I could host yoga events there and sell these amazing products to our community. From that day forward I did whatever I could to make that dream a reality and in August of 2019, Red's Threads opened to the public. 
Surviving in a Pandemic
It's been quite a wild ride ever since. Six months after opening out by the TBK Sports Complex in Bettendorf, Iowa the COVID-19 pandemic hit and we had to temporarily close our doors. I was terrified. I spent two straight weeks glued to my computer to get every single item I had in my store online so I could sell to the public. My husband and I spent our days driving around the Quad Cities offering free delivery to anyone who purchased. It was a grind. I thought for sure I was going to go bankrupt, but we prevailed. I feel so incredibly fortunate to be here in this community and for all of the support that our Quad Citians have offered in making this dream a reality. 
What Set's Red's Threads A Part 
Being a small business owner has more challenges than I could have ever imagined, from never-ending road construction, staffing issues, inventory shortages and delays, big businesses snaking our brands, and attempting to poach my employees – the challenges never seem to end! As a small business owner in this big business world, I know the importance and rarity of receiving excellent customer service. This is something that has been and always will be our top priority here at Red's Threads. We greet everyone that comes in our door with a smile, we remember your name and the styles and brands you love. We know our brands and products well and we are here to help you find the perfect fit for your lifestyle. That is what truly sets us apart. 

We may not be able to slash prices like the big box stores, but we do believe the experience here is much more and we hope that you do as well! Hope to see you at Red's Threads soon!